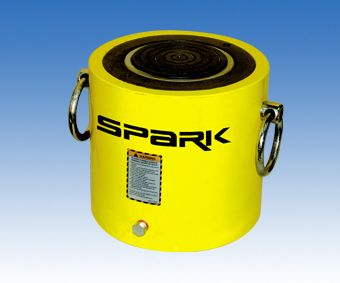 CLS Single-acting low type large tonnage hydraulic oil
●

Low body low, high load applicable to small space operations.
●

Second-ranking replaceable type groove block for the standard
●

Low dynamic load retraction.
●

Low oil spill hole and limit the function of the stroke.
●

Low spindle and hydraulic cylinder wall with hard chrome wear
-resisting, resistance to
corrosion.
●

Low dust ring to reduce pollutants, increase service life.
●

Low surface painting beautiful and corrosion, rust.
●

Low various models including 3/8 NPT rapid joints and dust cover.
●

Low can provide more than 1000 tons of oil cylinder of customization.
Large tonnage, low height
When the requirement of large tonnage, low body height thin self
-locking hydraulic oil
cylinder can
improve the first few centimeters