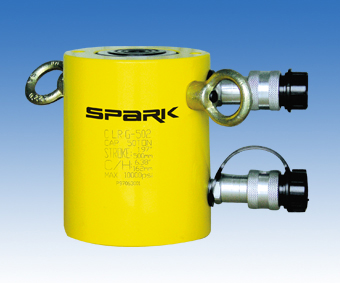 CLRG Double-acting large-tonnage hydraulic oil cylinder
●
CLRG series are the base screw hole.
●

Double acting, hydraulic retraction.
●

Spindle hard chromium processing, wear-resisting, corrosion
●

The hydraulic cylinder of the outlet with oil return valve device to
prevent
sudden damage of overpressure.
●

The grooves of replaceable type block for the standard
●

Dust ring attached to reduce pollutants.
●

The surface of the lacquer that bake is beautiful corrosion, rust.
●

Various models including their 3/8 NPT rapid joints and dust
●

Can accept large tonnage and the custom of different head.